Yoga is an ancient science that preaches the means to tune in to the whole. Yoga means union. A union that encompass many levels of our existence. Yoga brings about union of different splintered aspects of our self and the union of ourselves with the whole. It also brings about union of movement and breathing, union of mind and body, union of thought and action, union of desire and intent.
Yoga is the result of thousands of years of experimentation and observation by omniscient sages,enlightened gurus and ordinary people like you and me.
There is vigor, objectivity and revelation in its method. There is harmony, beauty and inspiration in its expression. Yoga is existential, experiential and experimental.
Our mission is to assist people in their pursuit of perfect health and fitness – physical, mental and spiritual. Our uniquely designed programs are catered towards the individual, with our commitment to the highest standards of personal service.
We understand the importance of value, thus we consistently and consciously work toward providing the most comfortable environment possible for you to enjoy. Our studio was designed with your privacy in mind. Working out with us is as comfortable as working out at home.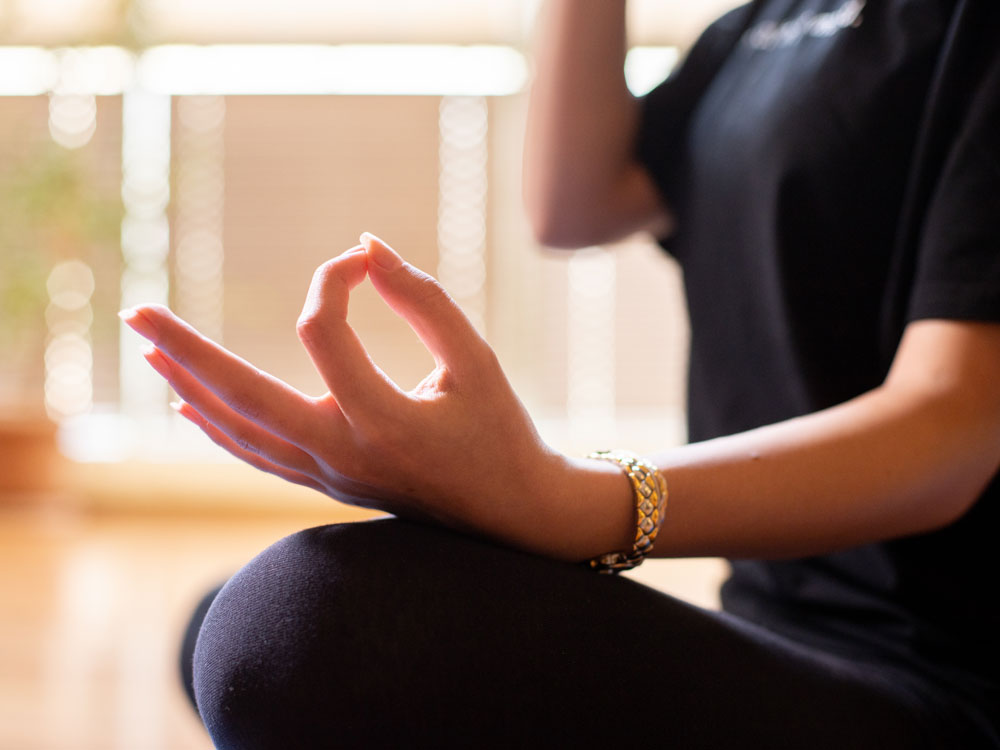 | Membership | Fee |
| --- | --- |
| Open Studio: 1 month membership [8 sessions] | KD 65 |
| Open Studio: 2 month membership [10 sessions] | KD 80 |
| Session | Fee |
| --- | --- |
| Open Group: [1 hr] | KD 10 |
| Private: [1 hr] | KD 15 |
| Private Group (minimum 4 persons): [1 hr] | KD 10 per person |
Therapeutic Yoga Programs
| Programs | Fee |
| --- | --- |
| Spine care program: 2 sessions [1 hr] | KD 30 |
| Stress Management: 2 sessions [1 hr] | KD 30 |
| Package | Fee |
| --- | --- |
| Private: [1 hr] 5 sessions | KD 65 [validity period 1 month] |
| Private: [1 hr] 10 sessions | KD 125 [validity period 2 months] |
| Package | Fee |
| --- | --- |
| Pranayama package: 4 sessions [40 mins] | KD 40 |
| Pregnancy Yoga: single session [1 hr] | KD 20 |
| Kids Yoga Group: single session [1 hr] | KD 10 |
| Package | Fee |
| --- | --- |
| Meditation package: 4 sessions [40 mins] | KD 40 |
| Meditation package: 6 sessions [40 mins] | KD 50 |